STATEMENT BY EXECUTIVE MAYOR GESIE VAN DEVENTER
---
What a privilege to officiate two ceremonial openings in one day in Klapmuts! The new Klapmuts Fire Station and the official opening of the state-of-the-art Klapmuts Multipurpose Community Centre are two highlights for me as Mayor. The fanfare, ribbon-cuttings and plaque unveilings of today were special moments shared with the community, but what is really important is that these two facilities will genuinely improve the lives of the Klapmuts community for years to come. This will open doors to better education, employment and business opportunities, fuelling socio-economic development in the Klapmuts community.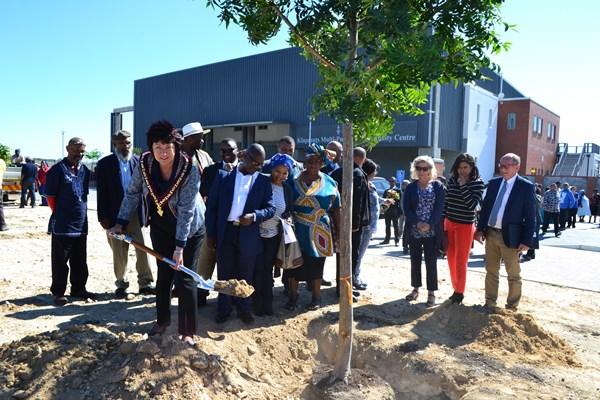 After years of planning, public participation processes and several significant alterations, the Klapmuts Multipurpose Community Centre is open for business. The Municipality spent R27 million on this project. The facility will act as a one-stop shop for residents as they can make account payments, apply for indigent grants, pay fines, attend ward meetings and participate in community events all under one roof.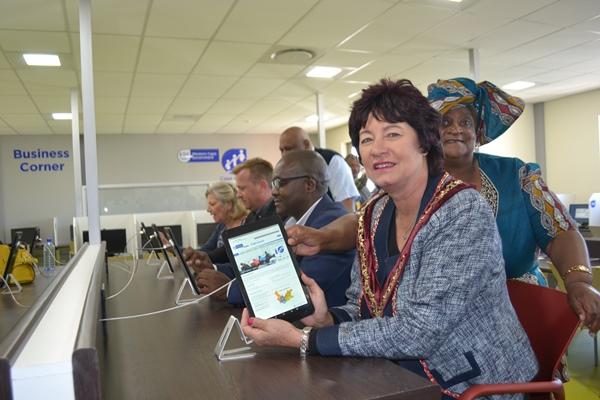 The centre also houses a new Cape Access e-centre of the Western Cape Government, making information and communication technology available and accessible to residents. Computers, free internet and accredited computer training will be provided to residents to make it possible for them to conduct research on school projects and jobs, compile CVs, access social media and emails, submit SARS e-filling, make internet banking payments, print documents and access important government information.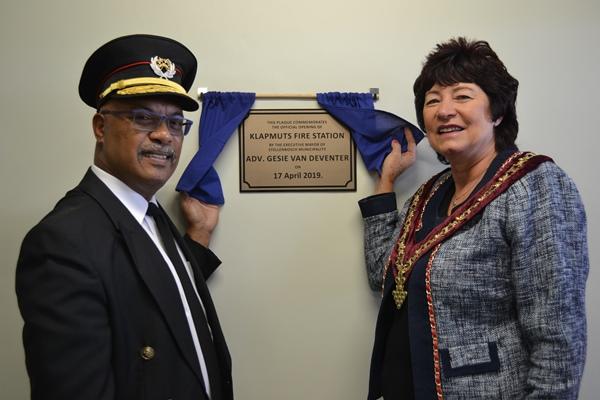 The building itself is an impressive feat of environmentally-conscious engineering. Great care was taken in the construction of this facility to source greener building materials. Low-flush toilets and waterless urinals were installed, rain water is harvested and the roof is lined with solar panels to generate electricity. The facility even treats its own effluent on site to be recycled and reused! Rain water harvesting will mean an 80% reduction in potable water usage whilst the solar panels will lead to an estimated 35% saving on the electrical bill.
The Klapmuts Fire Station will act as a vital satellite fire station of the Stellenbosch Fire and Rescue Services, reducing response time and thereby ensuring that the community and their properties are safer. Work on the project commenced at the start of the current Council's term after a great need for emergency services was identified in the community.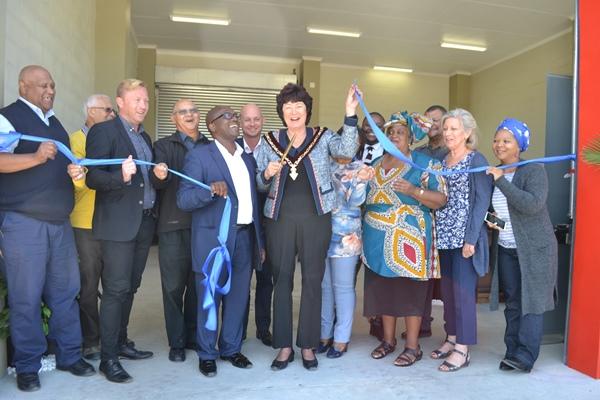 Budgetary constraints and a lack of a suitable site for the station were major challenges but we knew we had to act fast and had to think outside the box. To be as cost-effective as possible with public funds, the station was constructed by upgrading an existing facility at the centrally located Klapmuts Sports grounds instead of building a facility from scratch. The project cost R2 500 000.00. Today the station stands as a shining example of what can be accomplished when we think innovatively and optimise Council property for service delivery.
What a privilege it was to celebrate the opening of these two magnificent facilities with the residents of Klapmuts today!
Media queries:
Stuart Grobbelaar T: 021 808 8172 | C: 084 036 1395
Mart-Marié Haasbroek T: 021 808 8024 | C: 072 910 3724