Statement by Executive Mayor Gesie van Deventer
The upgrade of the Mandela City informal settlement in Klapmuts is a project that I am extremely proud of and grateful for. When I first worked in this informal settlement in 2016, I was shocked to see the circumstances these residents were living in. I was committed to doing everything within our power to provide dignified living opportunities for these residents.
The Municipality is investing heavily in the upgrading and development of Klapmuts and the Mandela City informal settlement. In partnership with the Provincial Department of Human Settlements, we have budgeted for extensive upgrades to Mandela City, which includes access to quality basic services. It is anticipated that a total of 505 households will be accommodated by the end of the project. The Provincial Department of Human Settlements is funding the installation of basic services for this project and Stellenbosch Municipality is providing the funding for the top structures.
Residents will now live in a safer and cleaner environment with tarred roads and stormwater infrastructure. The housing units are all electrified and residents will now have access to clean running water and one flush toilet per unit for the first time. This is a significant improvement in the basic guidelines for sanitation services in informal settlements that requires 1 toilet for every 7 families. Each unit having access to its own toilet, will greatly increase the safety of especially women and children living here because they will not have to walk long distances at night anymore.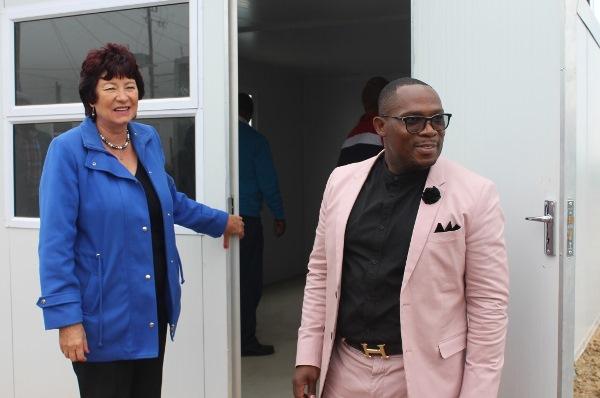 Phase one of this project is close to completion with 160 families having moved into their new houses already. As the families move into their new structures, they are required to break down their old huts. The families were allocated in accordance with the emergency housing policy of the municipality as well as the criteria communicated by the residents. The criteria made provision for the current structure sizes of the families currently residing in Mandela City.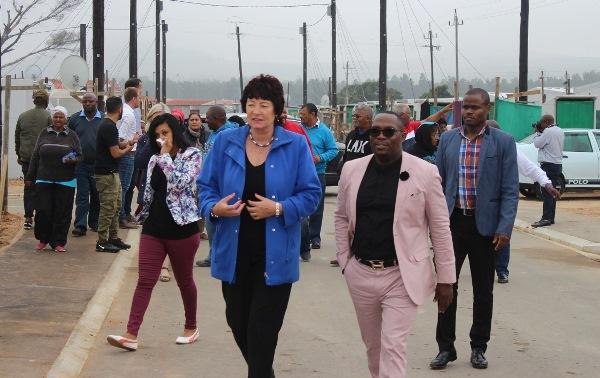 Once all the people from phase 1 have been moved, phase 2 of the project will begin. The vacated land will be prepared and basic services, roads and stormwater infrastructure will be installed. This will then be followed by the installation of the same prefabricated top structures.
There is still a long way to go but this is a significant step towards achieving our goal of dignified living conditions for all residents. The hard work now continues as phase 2 of the project is rolled out.