Got a issue or a question?
Get in contact with us on our 24/7 telephone line, or visit us at our Municipal offices and we will gladly assist with your concern.
General:
Tel: 021 808 8111
(08:00 – 16:30 week days)
24-Hour Emergency line:
Tel: 021 808 8890 (week days and over weekends)
(all departments)

Report Your Concern Below:
Provide the location and a brief description of the problem.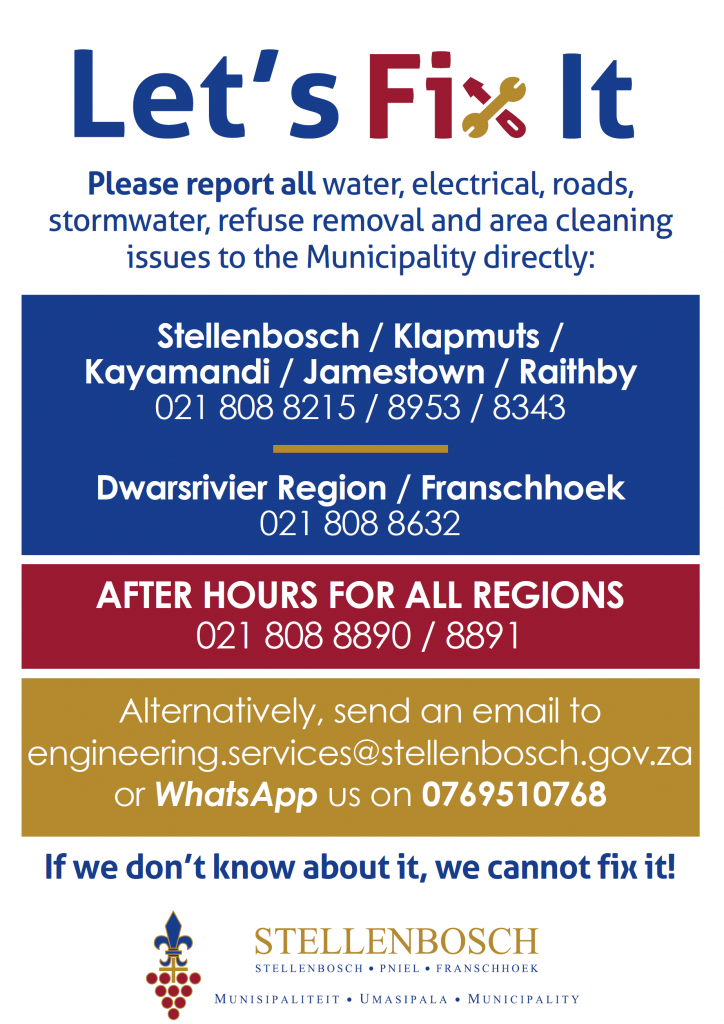 Stellenbosch Municipality
Offices Address:
Plein St, Central Stellenbosch, 7600