Statement by Executive Mayor Gesie van Deventer
7 October 2021
Yesterday, 6 October 2021, Mayor Gesie van Deventer, Municipal Manager Geraldine Mettler and Mayco member for Protection Services Councilor Rikus Badenhorst celebrated the delivery of 100 bicycles with our neighbourhood watches.
"It is an honour and privilege to be here with the men and women of our various neighbourhood watches who serve our communities so selflessly. The work that you do in patrolling our streets, acting as first responders, and supporting law enforcement with intelligence is invaluable. Tonight, we are handing over bicycles and safety equipment to make your jobs easier", said Mayor van Deventer.
The bicycles and safety equipment were made available to the municipality by the Western Cape Department of Transport and Public Works through their Provincial Sustainable Transport Programme (PSTP).
The municipality also procured state-of-the-art fire suppression devices known as FireKillas to assist neighbourhood watches in the event of structural fires. These were also handed over to neighbourhood watches last night. Very often, members of our neighbourhood watches are first at the scene of a fire and the heroic work they do before our Fire and Rescue Services arrive on a scene, saves lives and properties.
The municipality takes the service provided by our accredited neighbourhood watches very seriously and we are always looking for opportunities to support and empower them with training and resources. They work selflessly to keep our communities safer by patrolling our streets and supporting SAPS and municipal law enforcement. We trust that bicycles and safety equipment will go a long way in their efforts to create safer communities for everyone.
It is also very fitting that these bicycles were handed over in Transport Month. As a municipality, we are committed to implementing sustainable transport systems with the resources we have. The Provincial Sustainable Transport Programme aims to develop sustainable transport systems through forming partnerships with key stakeholders, including local municipalities, communities, and businesses. The first such partnership was established between the Department of Transport and Public Works and Stellenbosch Municipality in 2016.
"Thank you for your courage and your sacrifices. Thank you for putting in the long hours, often in freezing conditions or in the blazing sun. Thank you for your commitment to making our towns safer places for everyone. I salute you", said the Mayor.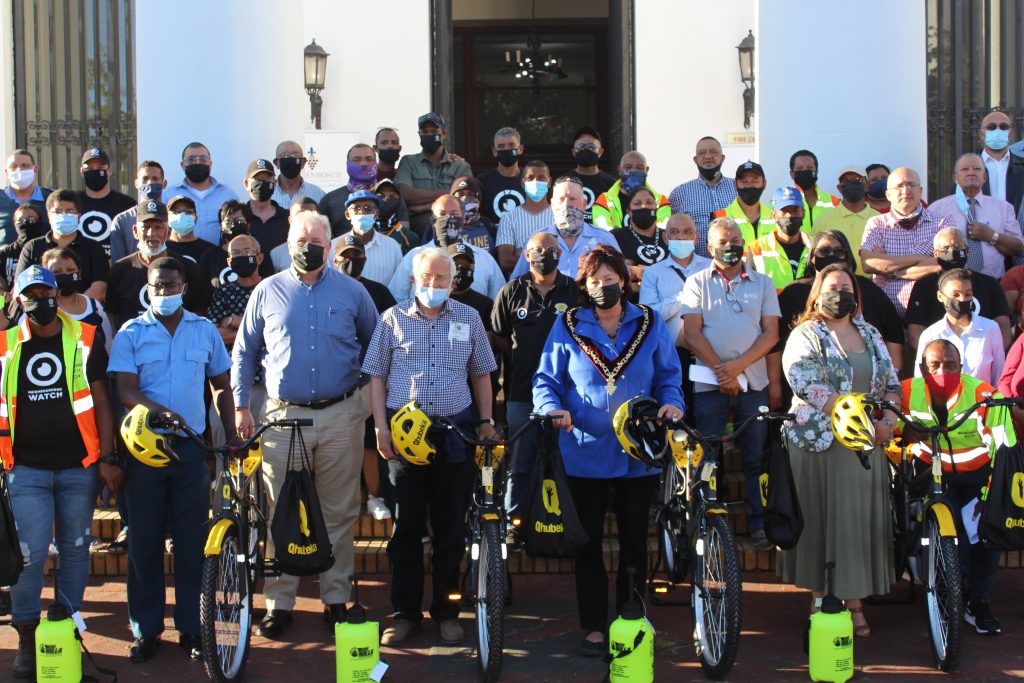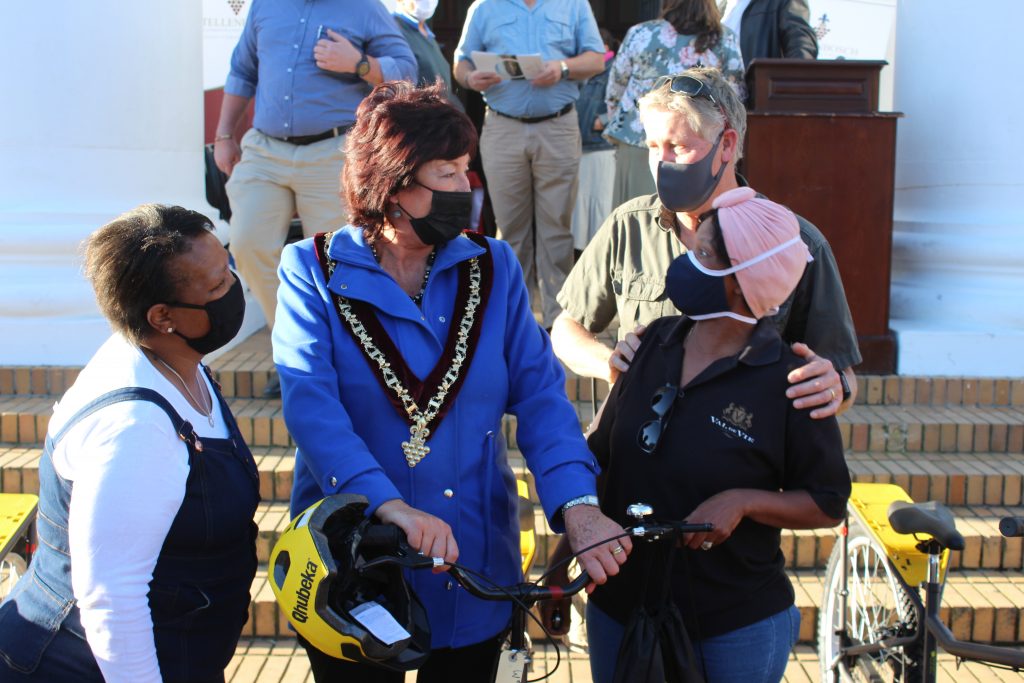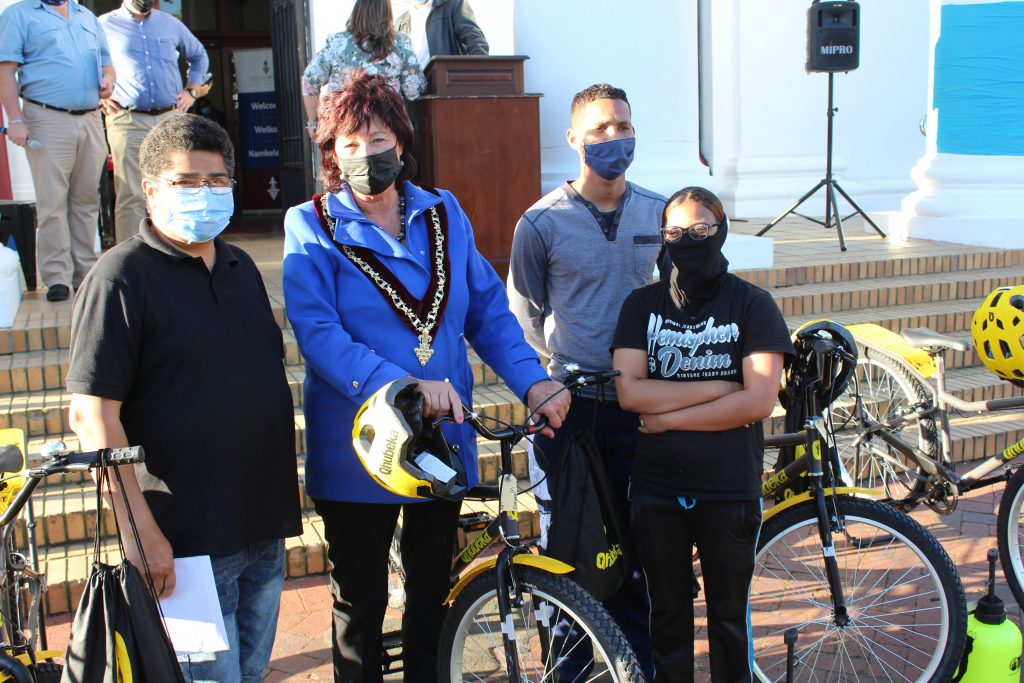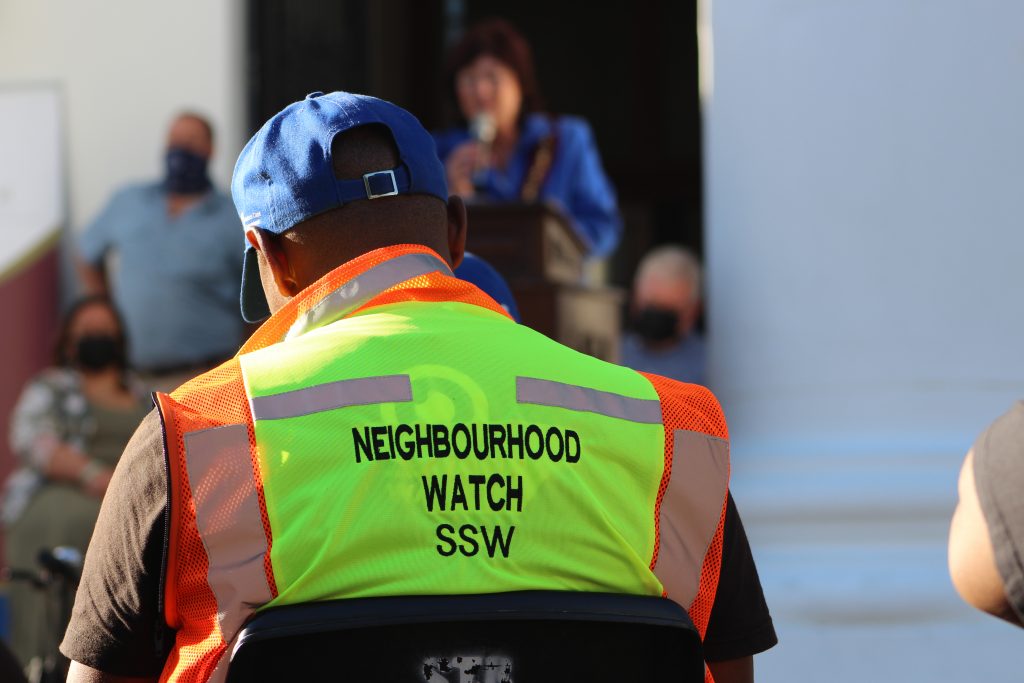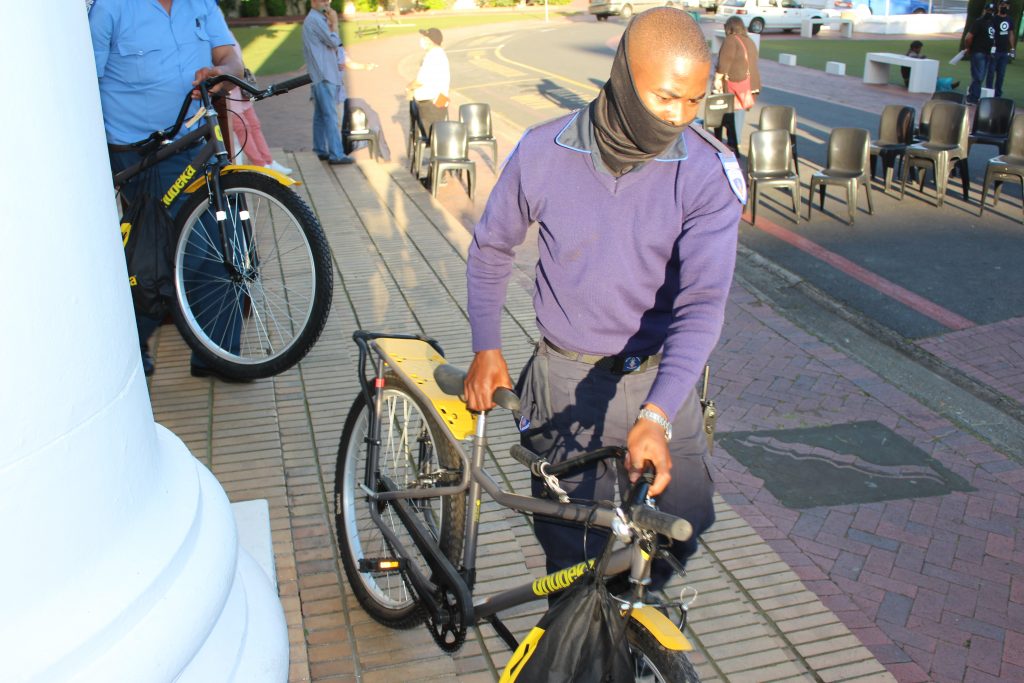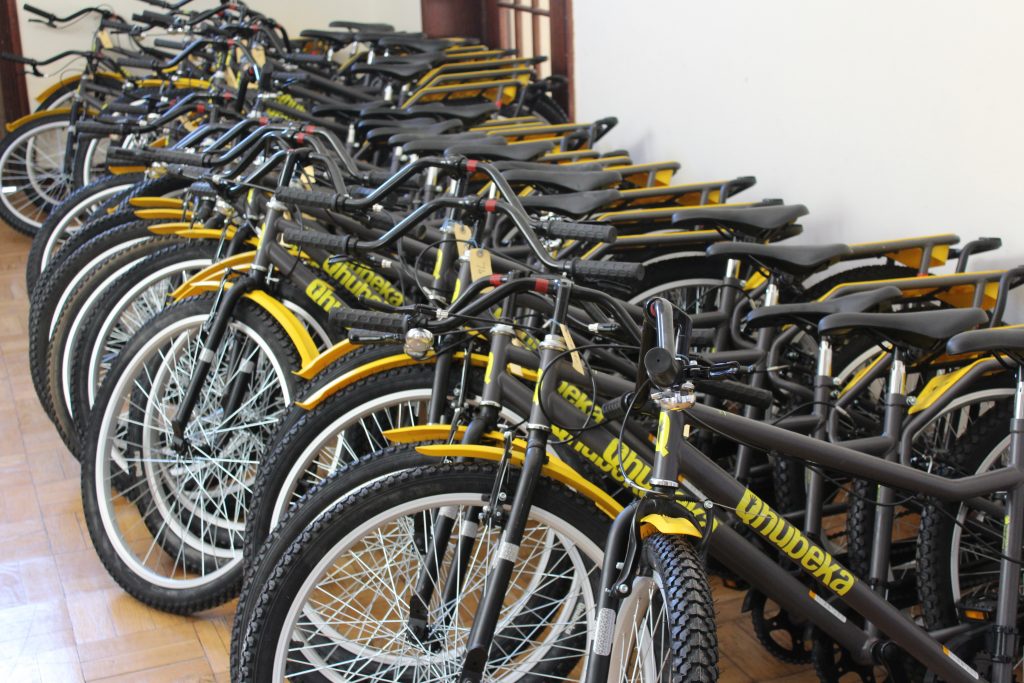 ENDS