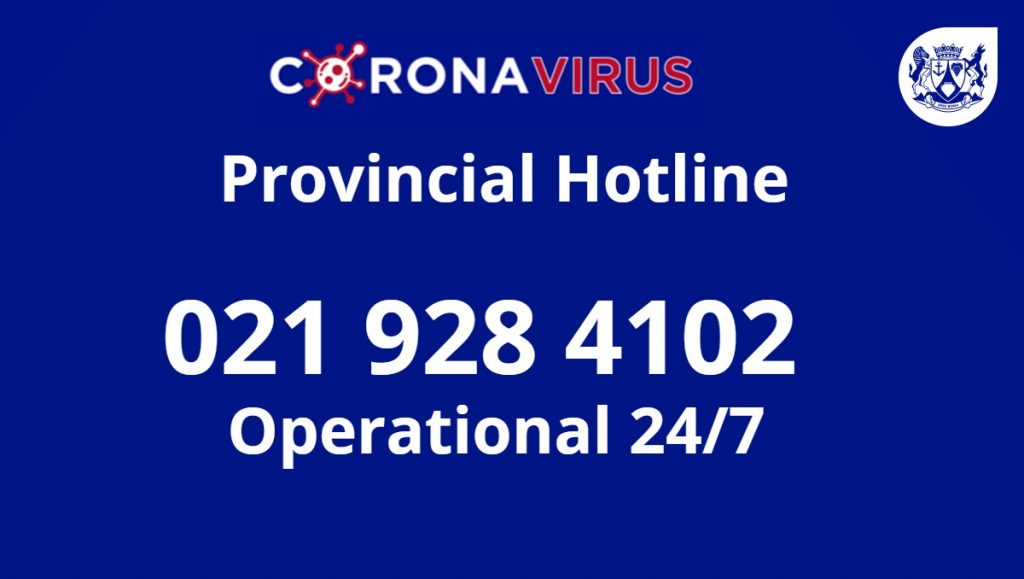 Municipal Manager – Geraldine Mettler
The Stellenbosch Municipality welcomes the announcement by President Cyril Ramaphosa and will work to ensure that service delivery continues while the well-being of residents and staff is protected.
With the national state of disaster declared by the President last night and the potential threat of the COVID-19 virus, it is essential to ensure contingencies are in place. The municipality therefore called an emergency meeting of senior management this morning to determine our hands-on response to this virus.
We will continue to work with our National and Provincial partners to ensure that measures are in place to curb the spread of the virus. Key to achieving this, is to minimise physical contact between people and to limit any fears and anxieties that our residents may have.
The Stellenbosch Municipality will be taking the following steps –
The Joint Operations Centre (JOC) with various public and private stakeholders in the health, safety and disaster management environments has been activated and an internal JOC consisting of representatives from municipal departments is also being established. 
Effective immediately, Community and Protection Services will cancel all event and gathering applications where 100 people or more are expected.
The Jonkershoek picnic site will be closed to members of the public from today, 16 March 2020 until further notice.
We are in discussions with the Western Cape Department of Cultural Affairs and Sport on the opening times of municipal libraries across the province and more information will follow in due course.
Effective immediately, all non-essential travel for all spheres of government to areas outside of the Republic is stopped and domestic travel is restricted. Residents are being encouraged to phone, email or WhatsApp to engage the Municipality or their local councilor instead of visiting a municipal office in person, to restrict direct physical contact
The municipality will provide hand sanitizers or wipes at building entrances to be used to disinfect hands when entering facilities.
Public meetings that were scheduled to begin next month, have been cancelled. Electronic, written and telephonic submissions will be encouraged. We are also currently exploring alternative electronic platforms for public participation.
We have approached the MEC of Local Government on a decision as to whether or not scheduled Council and Mayco meetings may continue as normal.
Please be aware of scammers posing as health practitioners to gain access to properties. There have been several reports of criminals approaching residents at their homes pretending to conduct home testing for COVID-19.
We encourage residents to please pay attention to official announcements, and follow the instructions being given. Fake or inaccurate information continues to be a challenge. We urge all residents not to participate in the distribution of inaccurate, unverified or false information. 
By working together we can restrict the spread of the virus
We are aware that the outbreak of COVID-19 will present a challenging time for our region as it will have an adverse effect on our thriving tourism and hospitality industries.
We urge every business owner to act in the best interest of our community and to adhere to the restrictions and guidelines outlined by national government.
For official COVID-19 advice, updates and queries –
National Hotline 0800 029 999
WhatsApp 0600 123 456
Provincial Hotline 021 9284102
Further announcements will be made in due course.