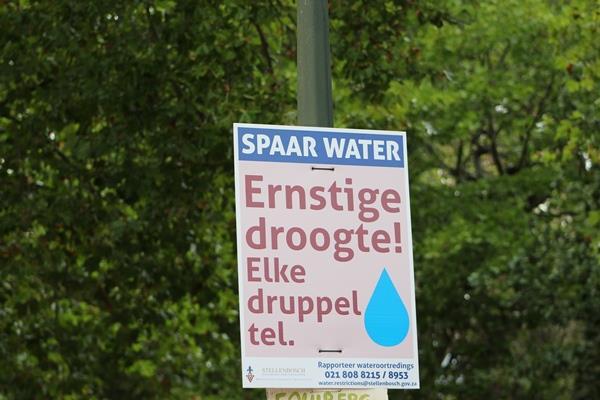 LEVEL 2 WATER RESTRICTIONS: PUBLIC NOTICE IN TERMS OF SECTION 84 OF THE STELLENBOSCH MUNICIPAL WATER SERVICES BY-LAW, 2017
Notice is hereby given that Stellenbosch Municipality moves to Level 2 Water Restrictions but is still aiming to save 30% of its previous intake from surface sources of water. Should this saving not be achieved the Municipality will institute more stringent restriction measures.
This notice is effective as from 1 December 2018.
Click HERE to view the Level 2 notice.