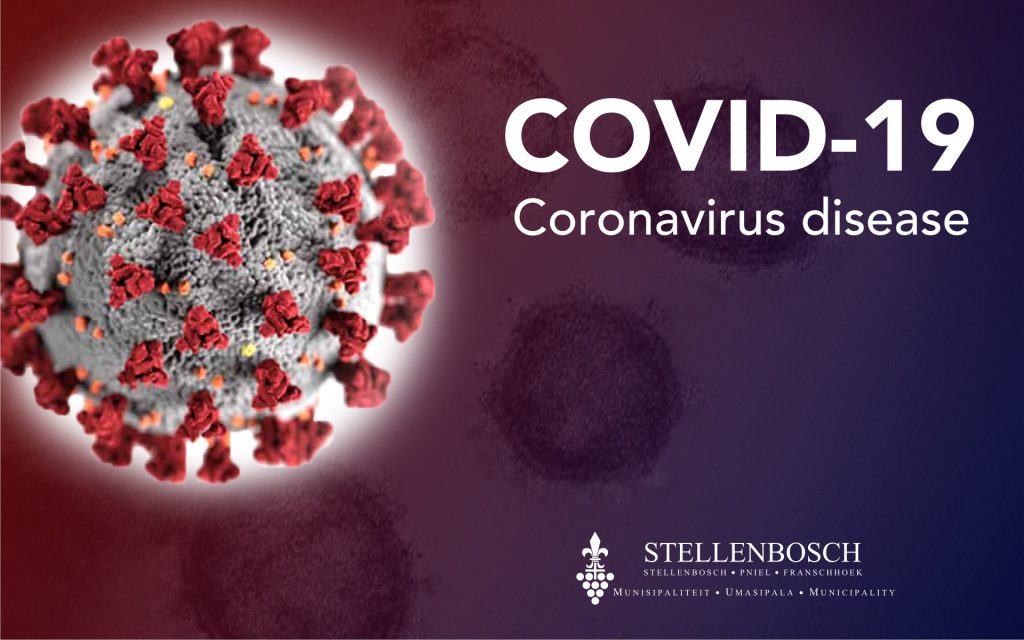 Stellenbosch Municipality wishes to inform all staff, residents and other stakeholders of a second official who sadly passed away due to Covid-19 on Sunday, 14 June.
Municipal Manager, Geraldine Mettler offered the administration's sincere condolences to the family and colleagues of the deceased. The MM added that "it is always a sad day when we have to say farewell to a colleague and a friend who was a treasured part of our organisation." Executive Mayor Gesie van Deventer also offered condolences to the family, friends and colleagues of the official on behalf of Council. "We keep the family in our thoughts and prayers during this difficult time, especially the two children that have been left behind."
This is the second COVID-19 related death recorded at Stellenbosch Municipality. The number of active cases under officials is currently at 12. Most officials who test positive make a full recovery and are in good spirits.
The municipality requests that the privacy of the official and that of the family is taken into consideration at all times during this difficult period.
Media queries:
Stuart Grobbelaar T: 021 808 8172 | C: 084 036 1395
Mart-Marié Haasbroek T: 021 808 8024 | C: 072 910 3724